GPS Smart Watch is engineered to make life easier and to help you exceed your goals. Intuitive A.I. training technologies built into this robust and stylish watch keep you on track while providing you with instant health metrics, weather and GPS updates, and keeps you in touch with the outside world
NOT SOLD IN STORES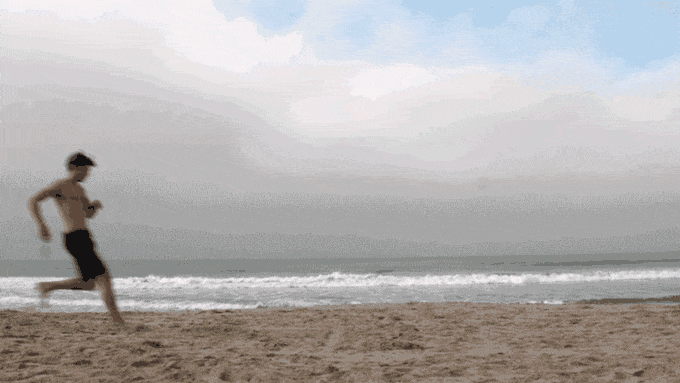 Competition is the key to breaking records. The Premium Multi-sport GPS Smart Watch features an innovative Virtual Opponent to help motivate you to run faster and keep pace. Set the speed you want it to run alongside you, and you're off to the races!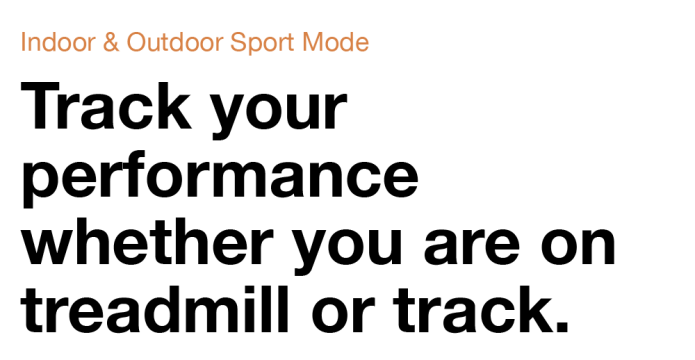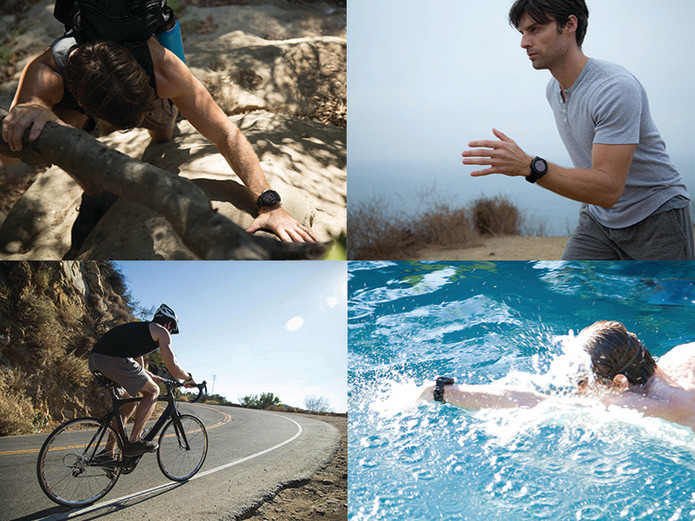 The Premium Multi-sport GPS Smart Watch features a variety of sport modes for your favorite indoor or outdoor activities. Included with the Premium Multi-sport GPS Smart Watch: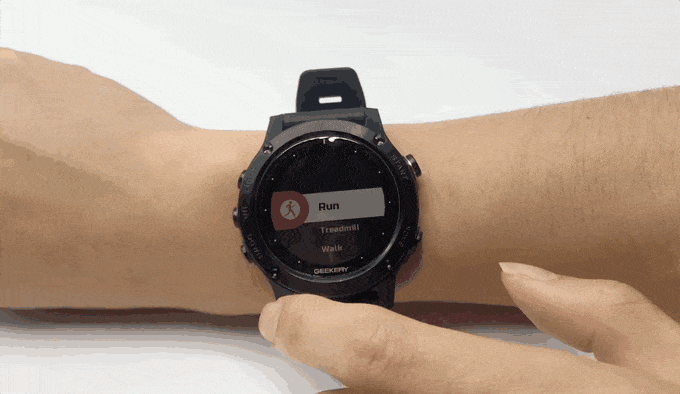 Outdoor Running
Treadmill Running
Hiking
Climbing
Pool Swimming
Open Water Swimming
Biking
MTB
With each of these sports modes you can monitor and track various metrics including physiological metrics, running dynamics, and fitness tracking features to ensure you're staying on top of your goals.
We are hard at work integrating new sport modes that will be available via software updates in the future.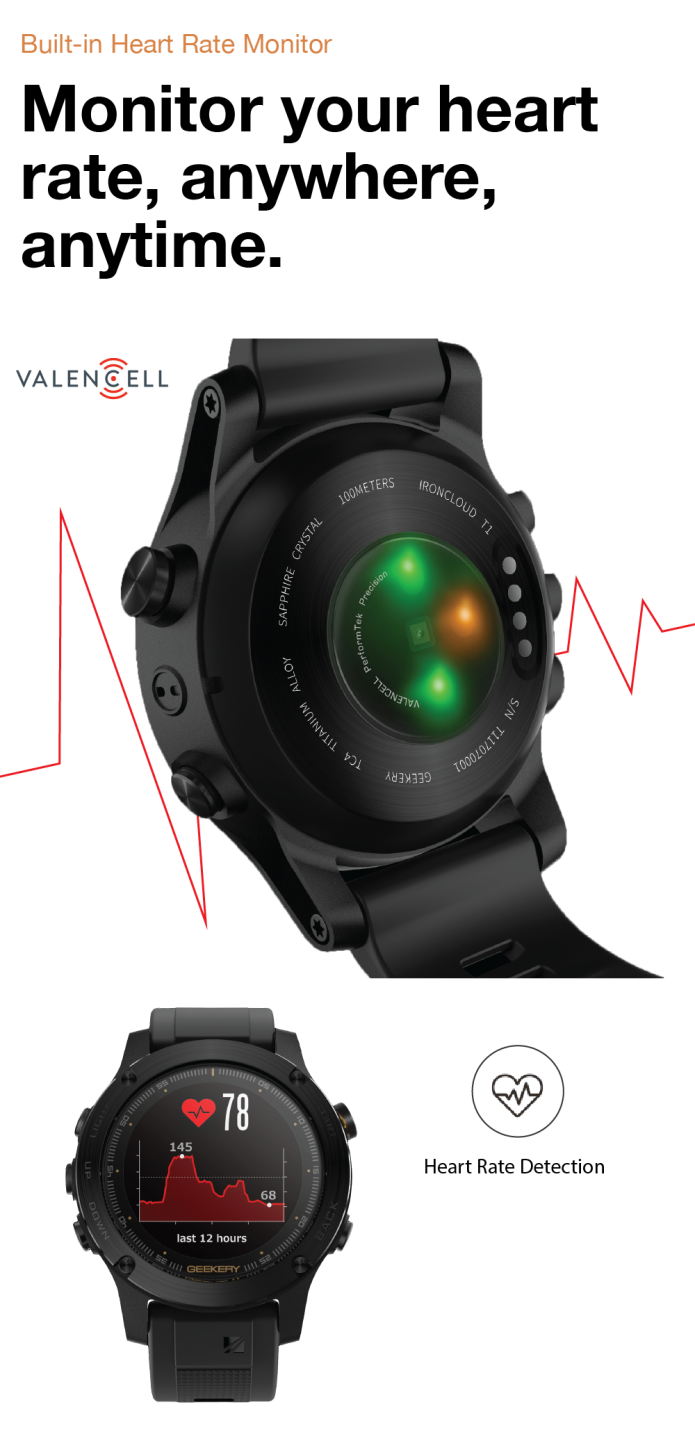 Your heartbeat can tell a lot about your activity levels. The Premium Multi-sport GPS Smart Watch features a wrist-based Valencell heart rate sensor allowing you to track your day-to-day heart rate along with your activity levels during exercise.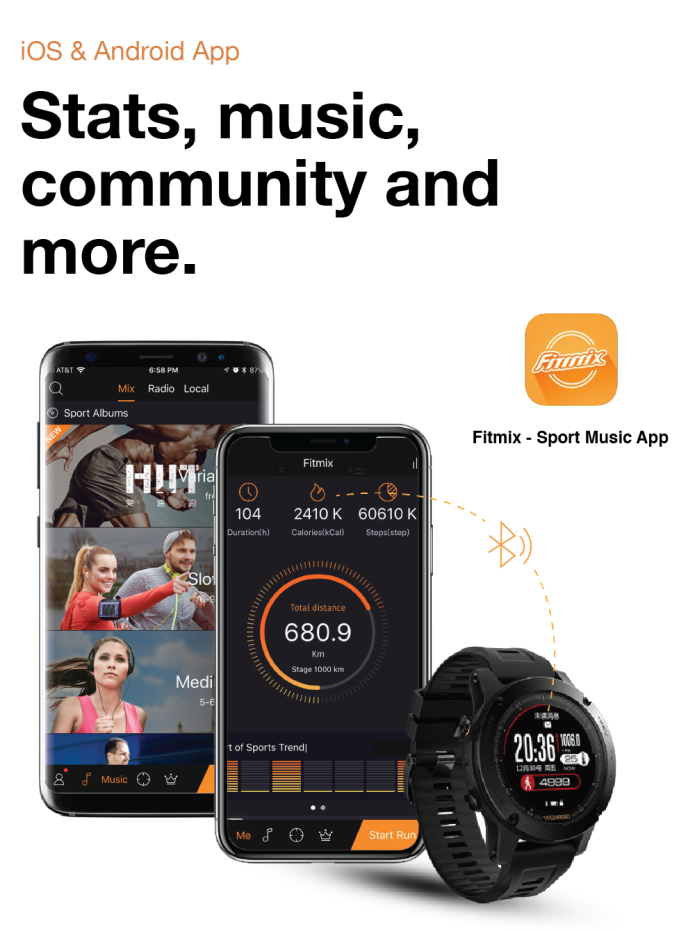 An intelligent watch requires an intelligent app. The Premium Multi-sport GPS Smart Watch pairs seamlessly with the Geekery Fitmix iOS and Android app to allow users to monitor their performance, watch workout tutorials, connect with other users and even listen to music.
Using the app is easy, and allows for a hassle-free way to change the Premium Multi-sport GPS Smart Watch's settings, check progress reports, and create customized training programs.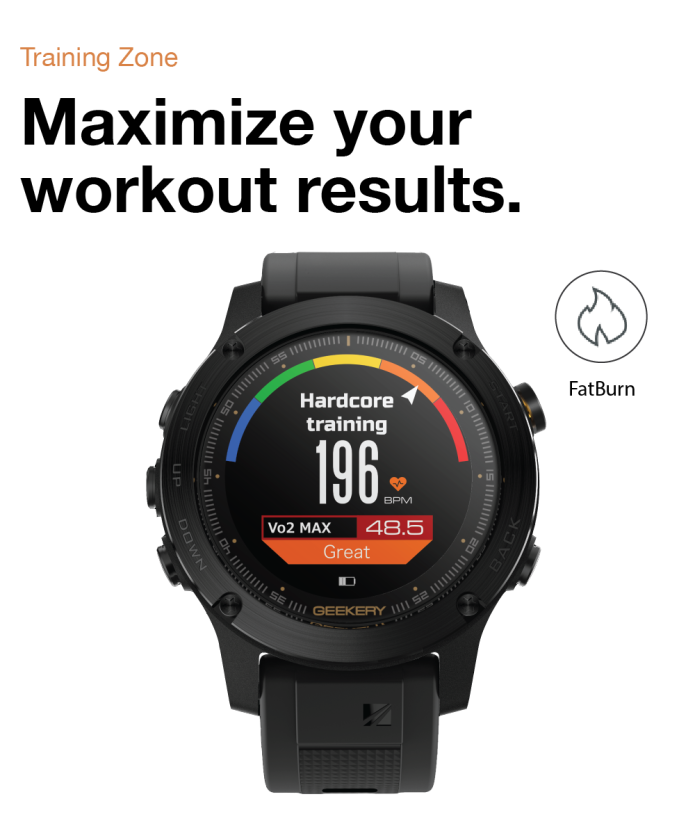 To get the most out of your workout, elevating your heart beat at a consistent pace is essential. The Training Zone will allow you to maximize your results by carefully matching your personal goals to the appropriate Training Zone.
There are five different Training Zones: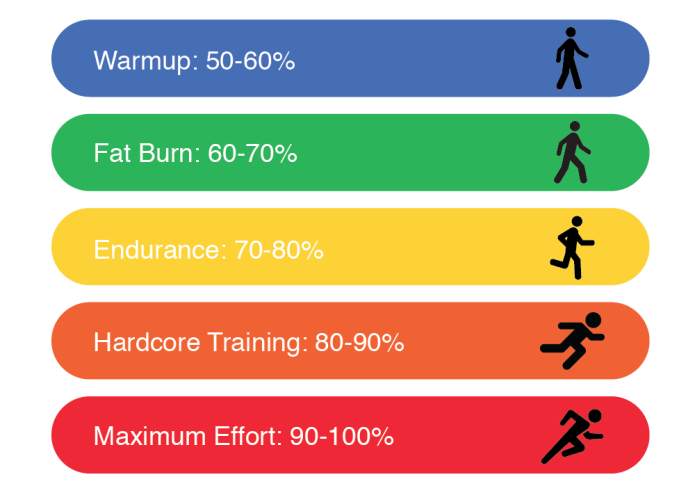 Whatever your goals are for any given workout, ensure that your heart rate is up to speed.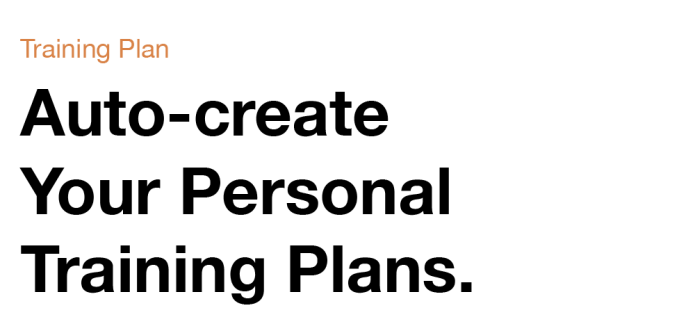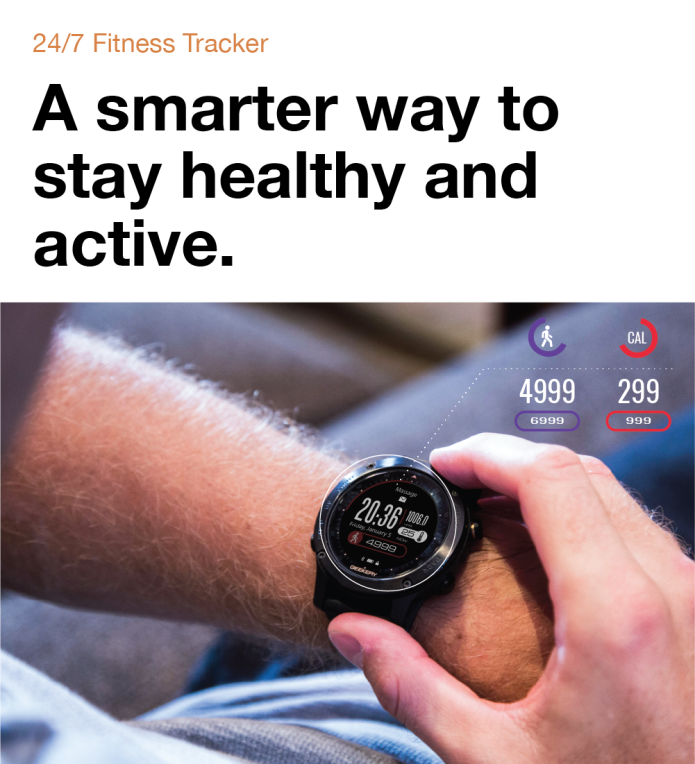 Stay on top of your daily performance and goals with the Premium Multi-sport GPS Smart Watch. The Premium Multi-sport GPS Smart Watch will track and monitor your:

Additionally, you can set Target Steps and Target Calories and receive a notification whenever you meet your goal.
The Premium Multi-sport GPS Smart Watch also sends an alert every 45 minutes to remind wearers to stand up and stretch and walk around to help combat the adverse effects of prolonged sitting.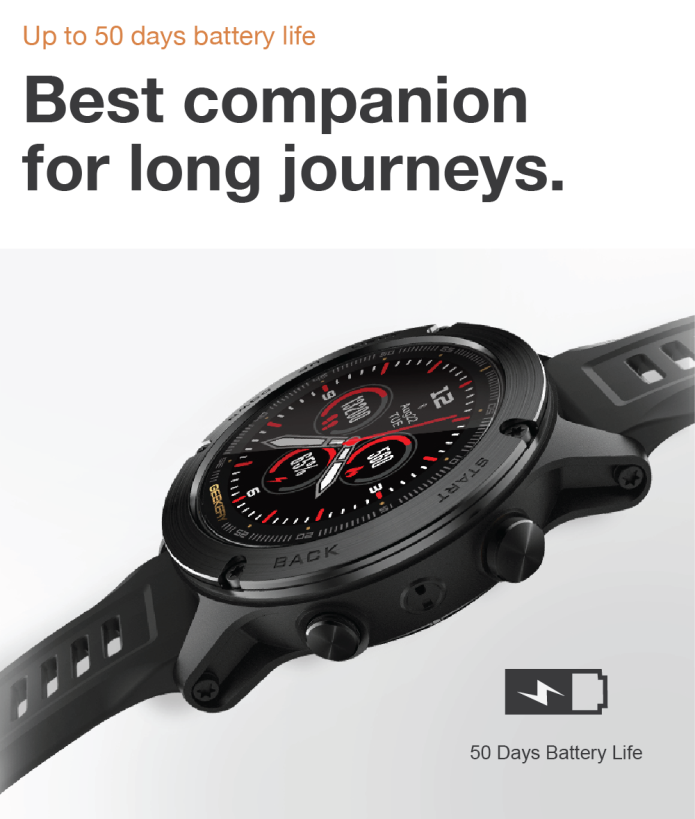 Energy Saver Mode: Up to 50 Days.
Time Mode: Up to 30 Days.
Sports/GPS Mode: Up to 30 Hours.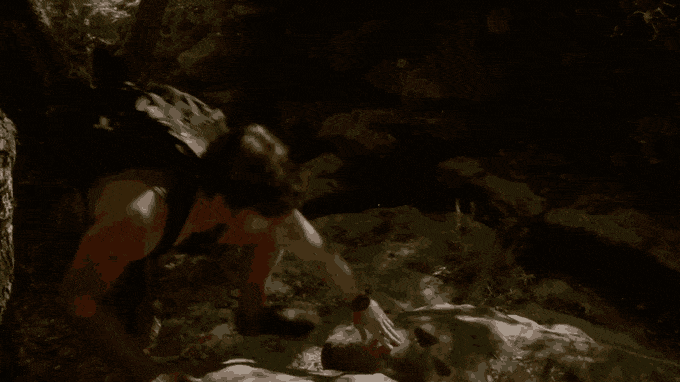 In a world of smartwatches that continuously need to be recharged, the Premium Multi-sport GPS Smart Watch offers a solution. What good is a watch that drains the battery even when just displaying the time? It defeats the purpose. That's why the Premium Multi-sport GPS Smart Watch sports a 480mah lithium battery that provides 50 days of battery life in time mode. Additionally, we integrated intelligent power-saving technology into both the hardware and software to help save power automatically.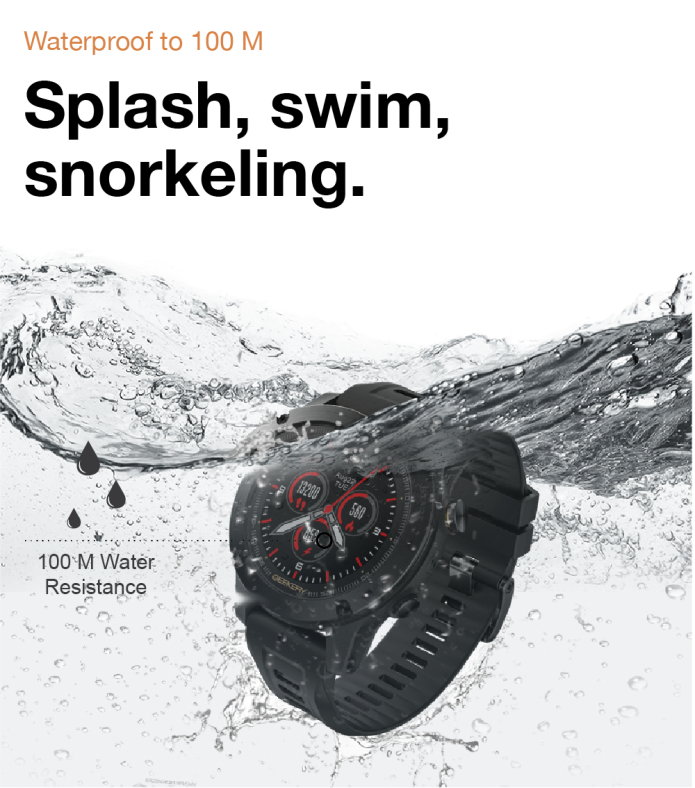 The Premium Multi-sport GPS Smart Watch is meant for all sports—even the wet ones. The Premium Multi-sport GPS Smart Watch is water resistant up to 100 meters (10 ATM) which makes it safe for most water sports including swimming, snorkeling, and boat racing. Additionally, you can lock the touch screen while in the water, so you don't run into any accidental taps or swipes.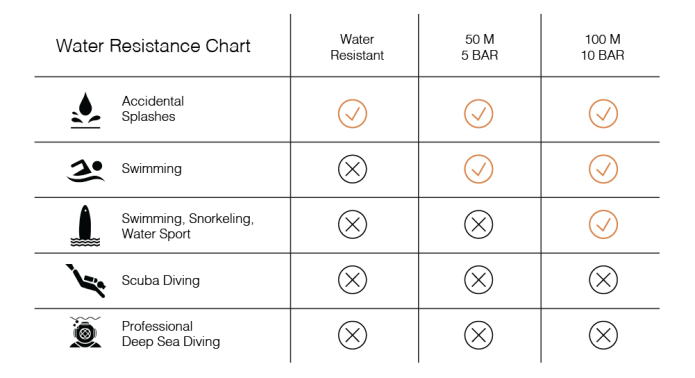 If you aren't into water sports, no problem—the Premium Multi-sport GPS Smart Watch is still safe for regular use including handwashing, rain, and accidental spills.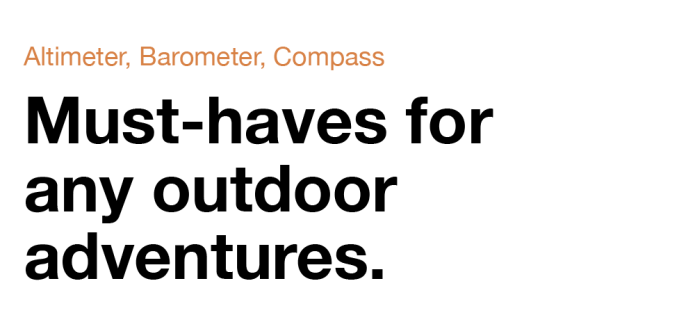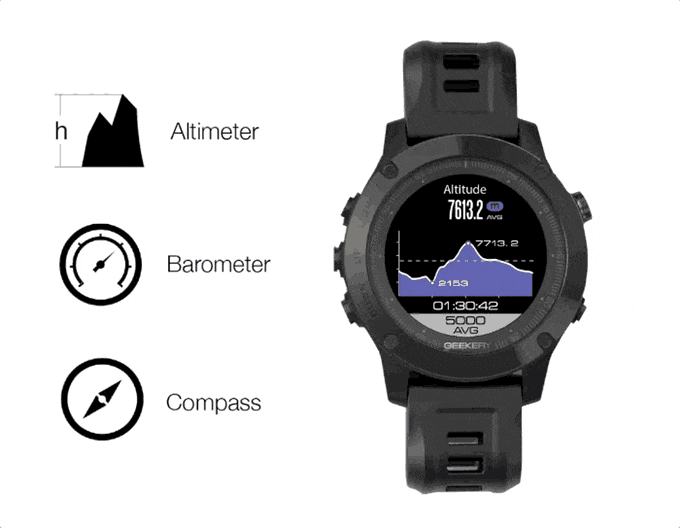 Must-haves for all of your outdoor adventures, the Premium Multi-sport GPS Smart Watch features state-of-the-art tools to help you better understand the world around you. Built into the Premium Multi-sport GPS Smart Watch are a compass, barometer, and altimeter. The watch also features a highly-accurate stopwatch for timing your next run or workout down to the millisecond.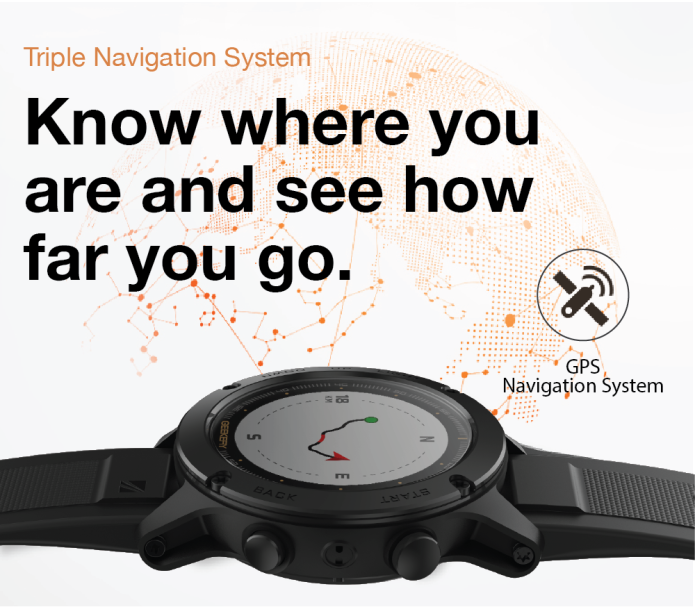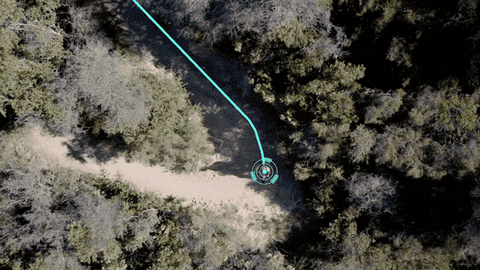 Always know where you are in the world with the built-in Triple Navigation System. This system is comprised of BDS from China, GPS from the U.S. and GLONASS from Russia.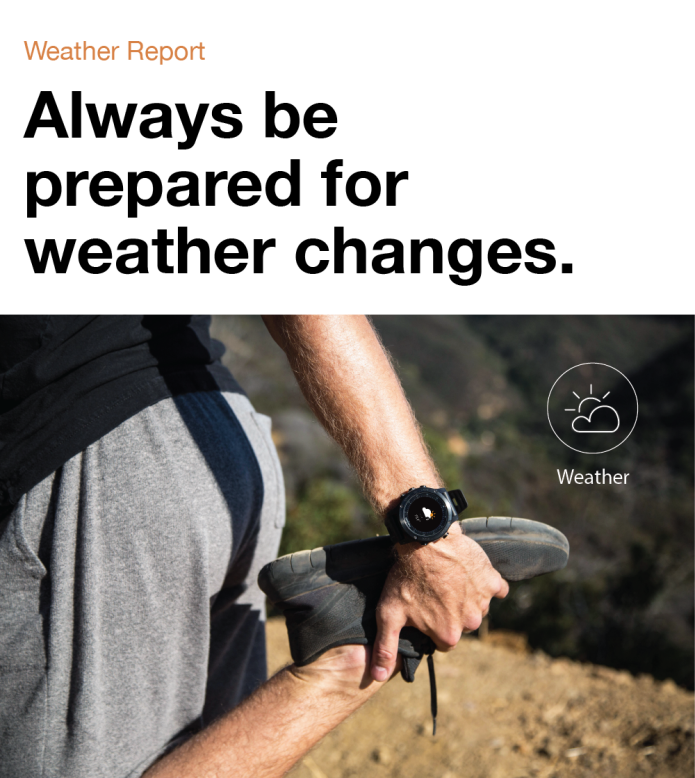 Always stay ready for any weather changes that may come your way. Via the Bluetooth connection to your smartphone, the Premium Multi-sport GPS Smart Watch allows users to check local weather forecasts to stay in the know.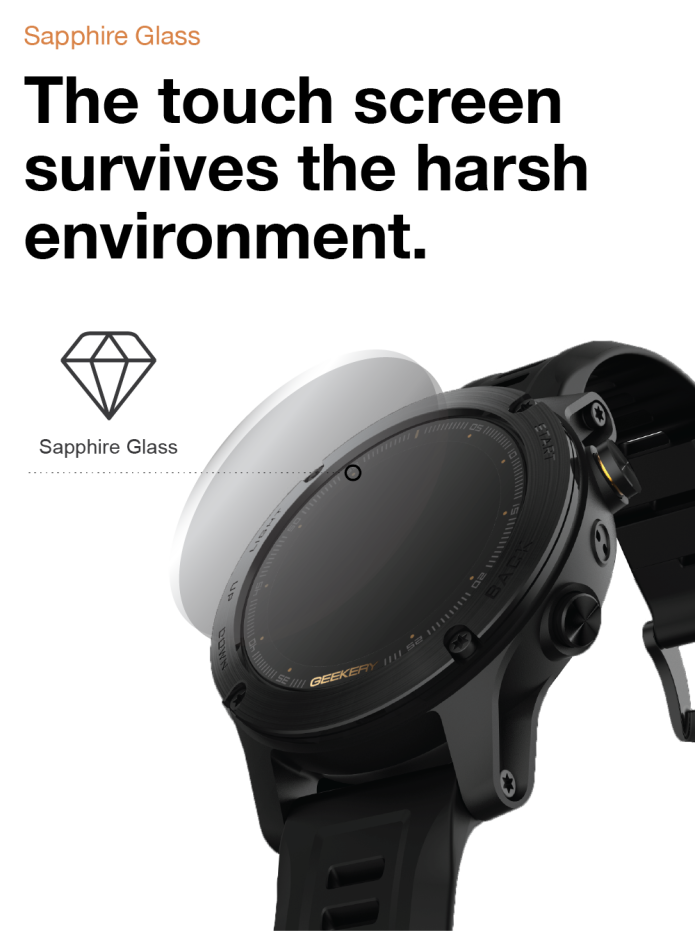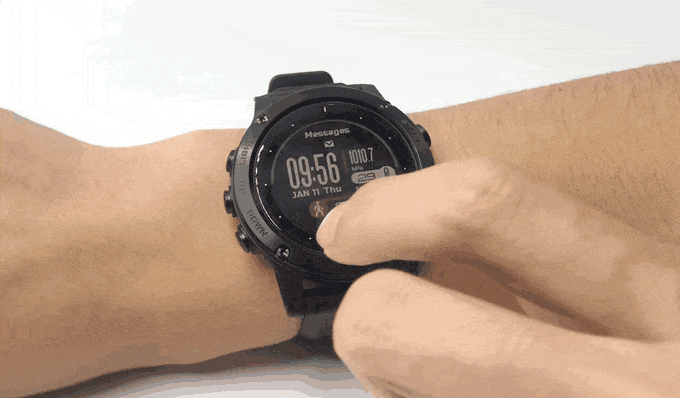 Stronger than traditional glass and used in premium watches for years, the Premium Multi-sport GPS Smart Watch's sapphire crystal screen is built to withstand harsh environments and common everyday bumps and scratches. The sapphire crystal is stronger than traditional glass, making it the least prone to shattering and scratching of all materials used in watches.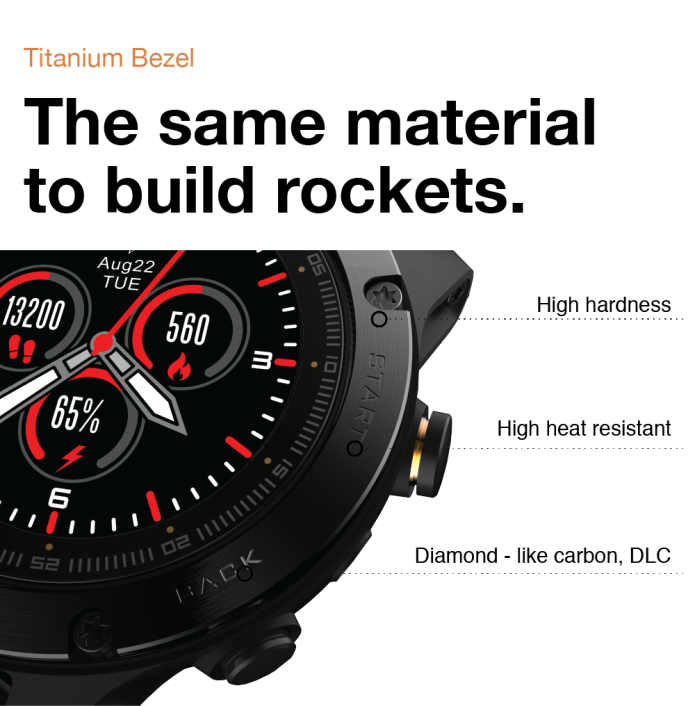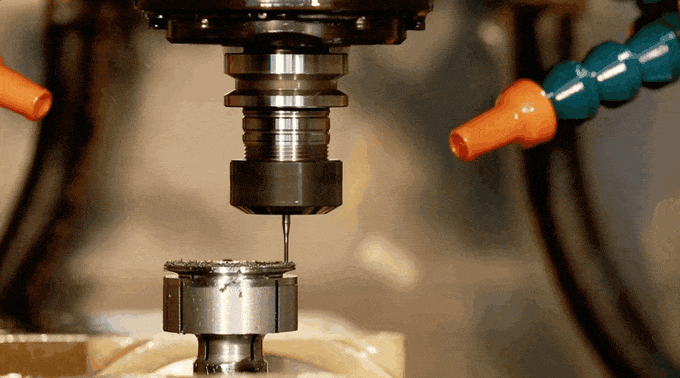 The Premium Multi-sport GPS Smart Watch's bezel is made of the same TC4 titanium they use to build rockets. If it's tough enough for the harsh conditions of space, it's more than durable enough for your even most intense workouts outdoors, in the ocean, or harsh environments. TC4 is also hyper-allergenic and is suitable for prolonged exposure to the skin.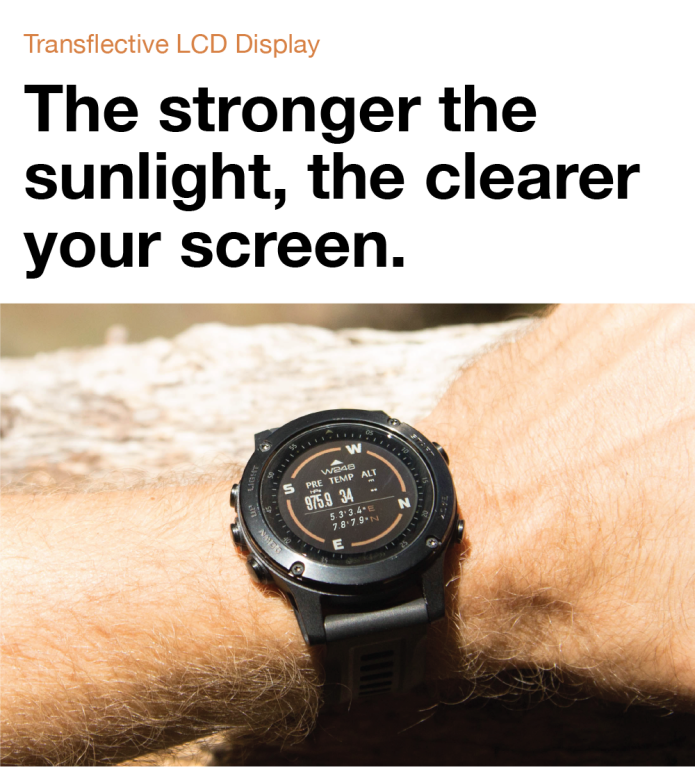 Say goodbye to glare! Transflective displays like the one found in the Premium Multi-sport GPS Smart Watch both transmit and reflect light, which virtually eliminates the need for a backlight under sunny conditions which in turn saves tremendous amounts of energy.
Quickly check the time, track your progress, or view notifications under even the brightest conditions such as direct sunlight.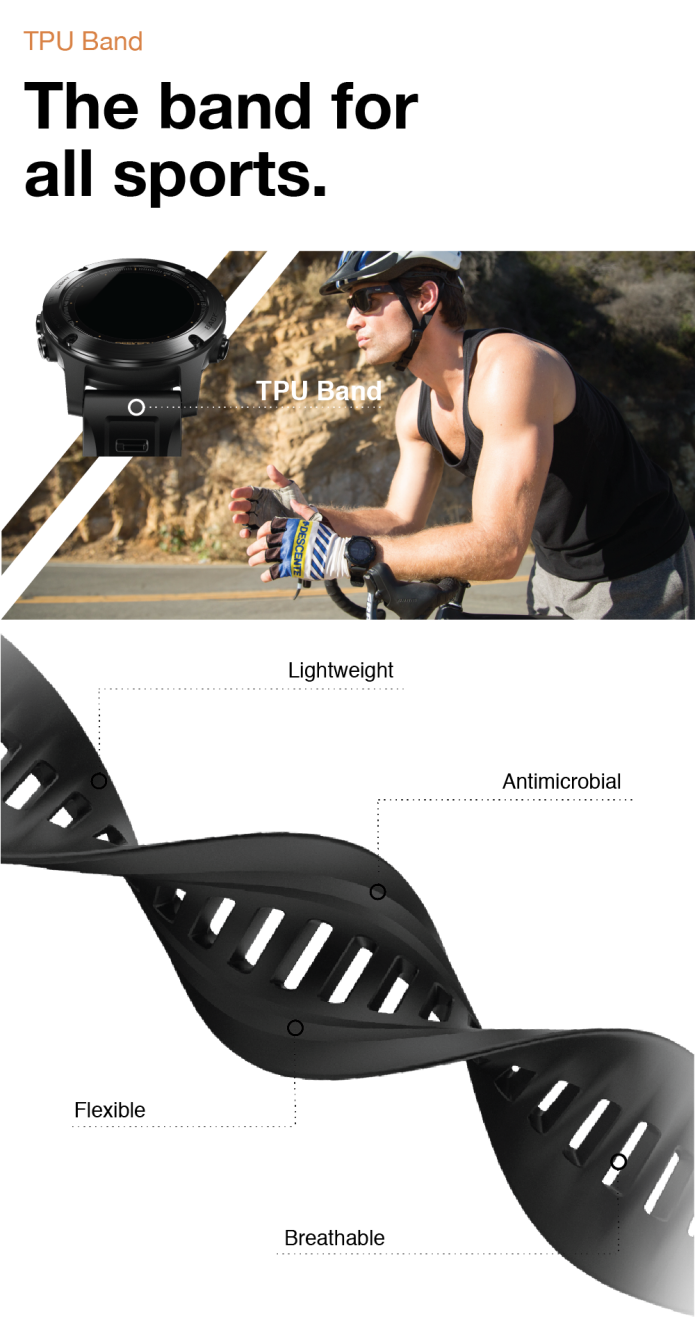 Premium Multi-sport GPS Smart Watch comes with the TPU band which is perfect for everyday wear and can withstand water and harsh UV rays. It's super comfortable, made with lightweight, silky smooth material, and perfect for exercising.
Want another band? Just upgrade your perk to the Elite Edition and you will get both a TPU band and a stainless-still band.
The stainless-steel band is more professional and is made of robust components to stay looking sharp and clean for years.
Both bands are easily interchangeable in seconds to adjust to your look on the fly. Screwdrivers are also included in the Elite Edition.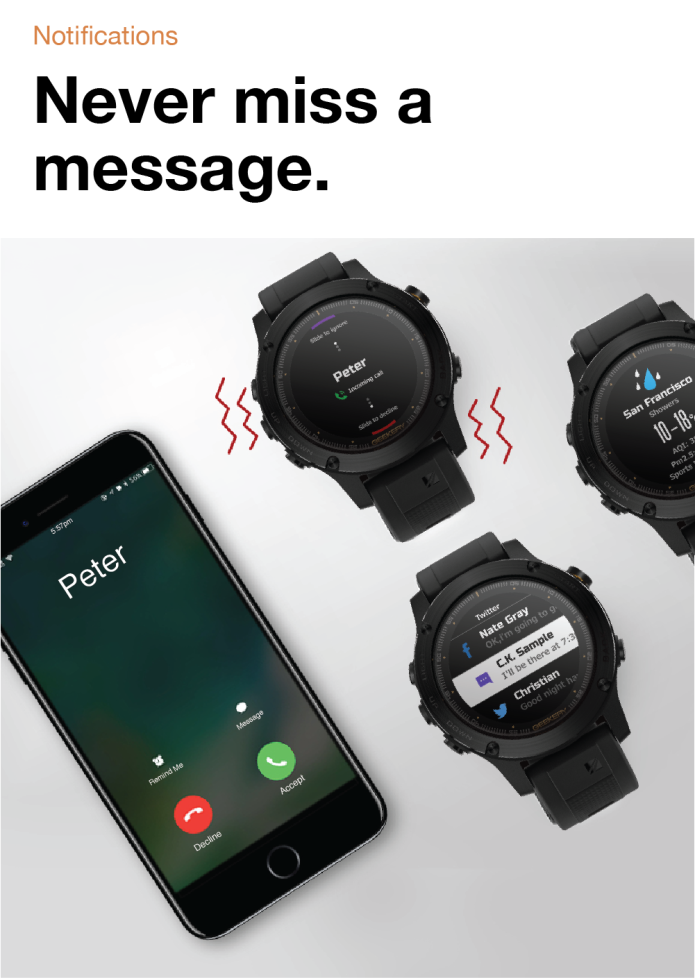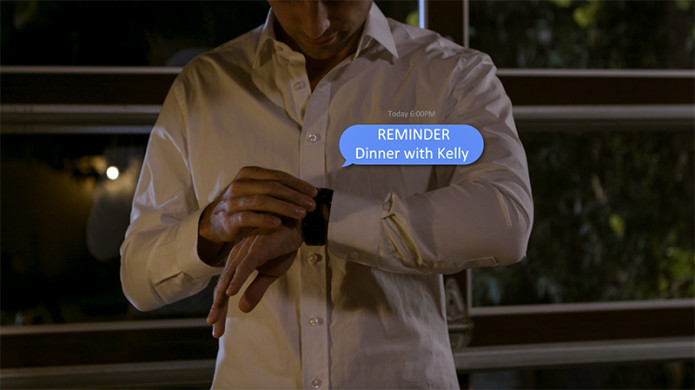 Pair the Premium Multi-sport GPS Smart Watch with your compatible smartphone, and you'll be able to see all of your notifications right on your wrist! Whenever someone texts, calls, or emails you, stay updated instantly! The watch will also notify you of any weather reports or upcoming events on your calendar as well.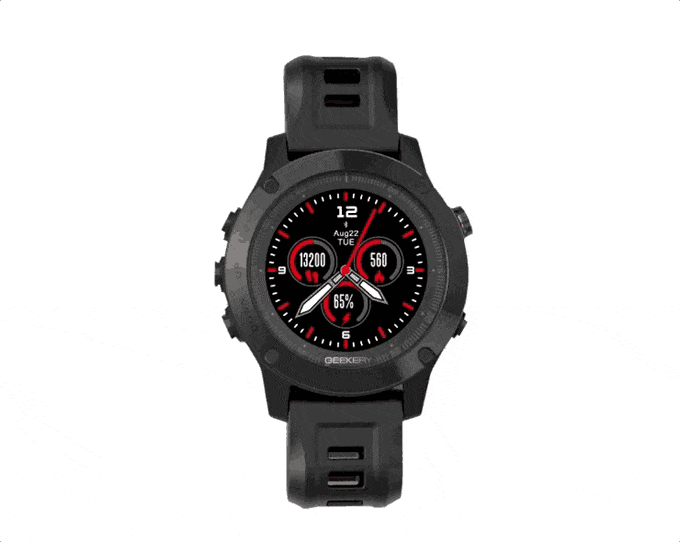 While some companies think that one watch face fits all, the Premium Multi-sport GPS Smart Watch allows users to customize the watch face to match their unique style and aesthetic. From flashy to minimal designs, everyone is bound to find a watch face that fits their needs.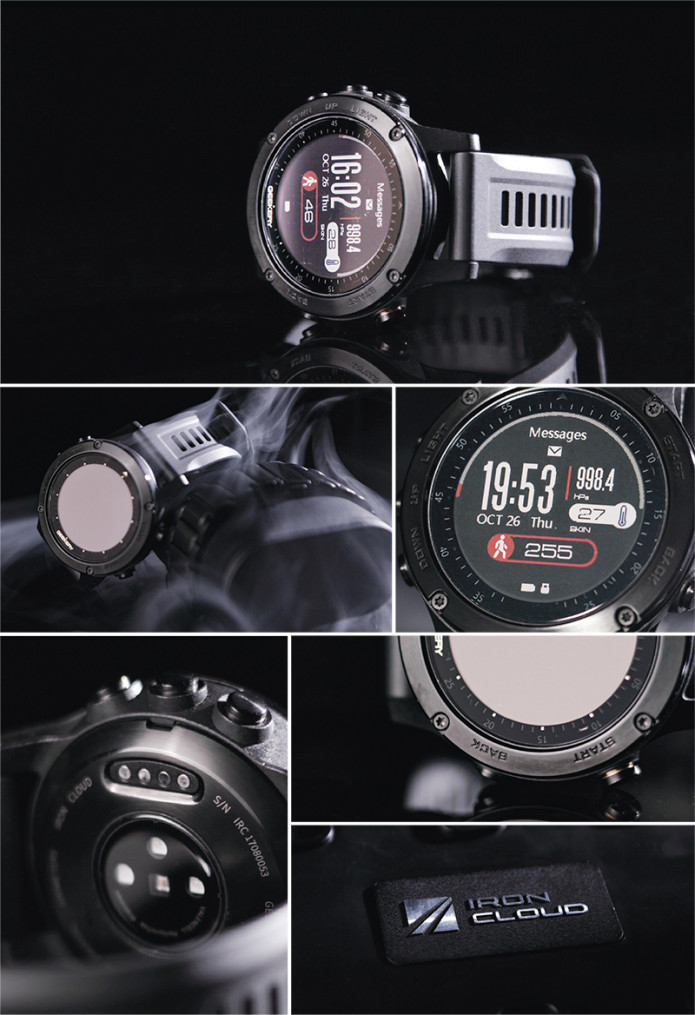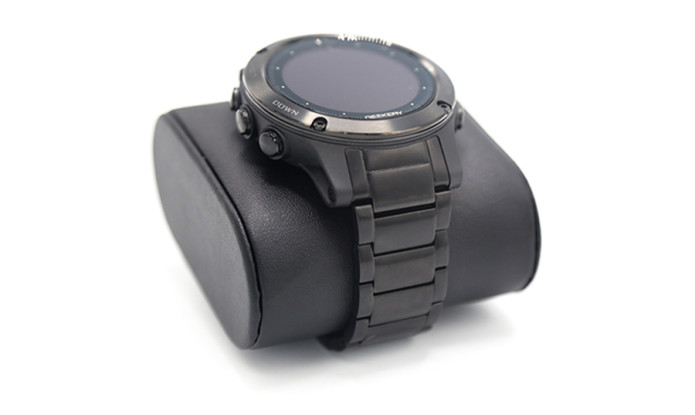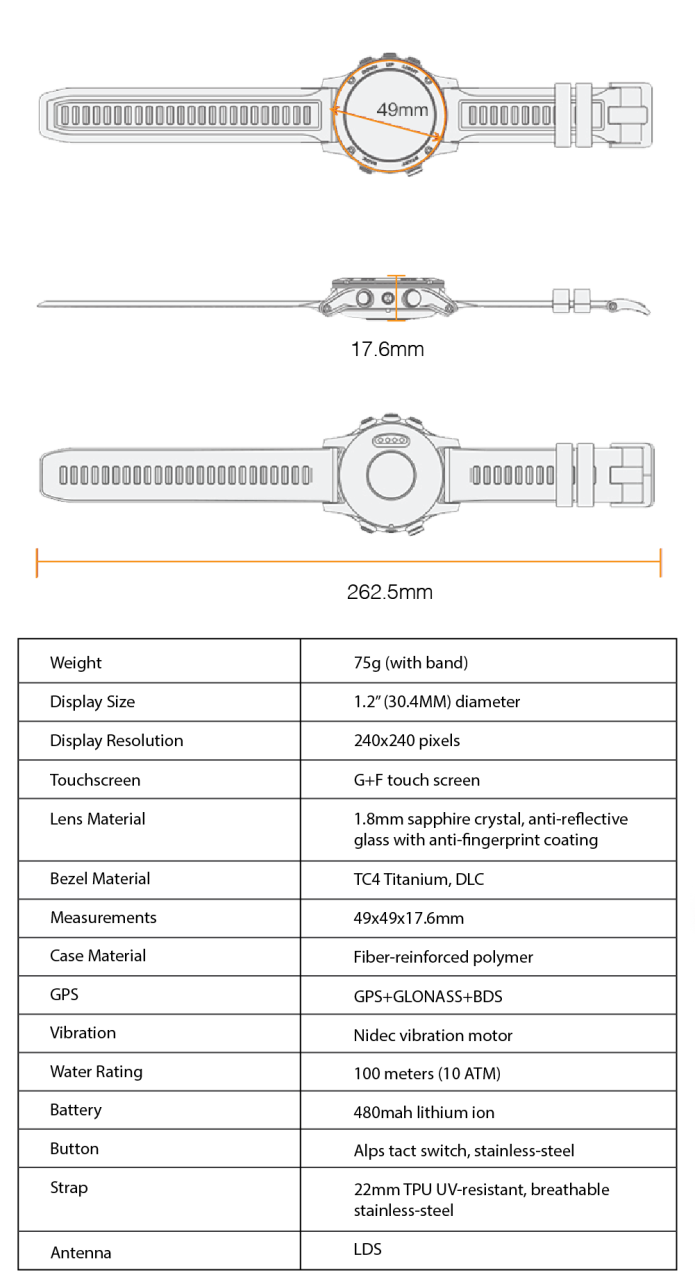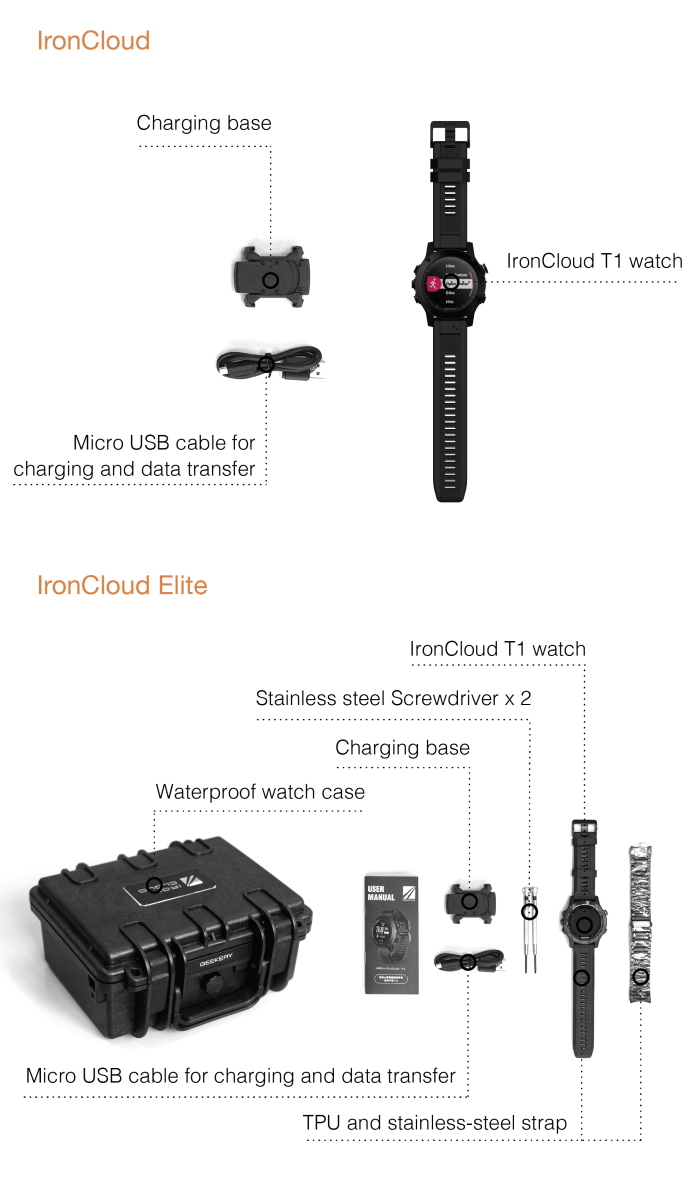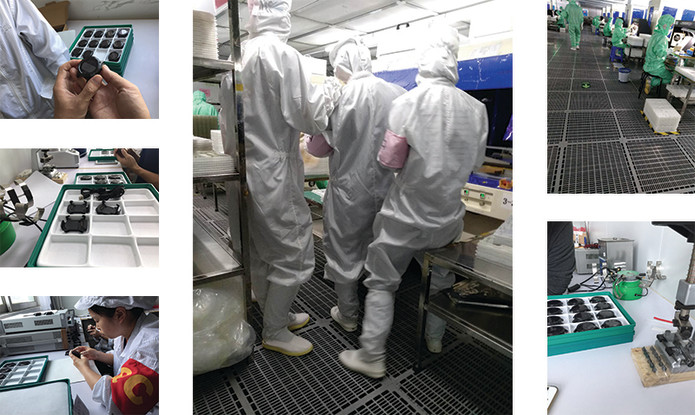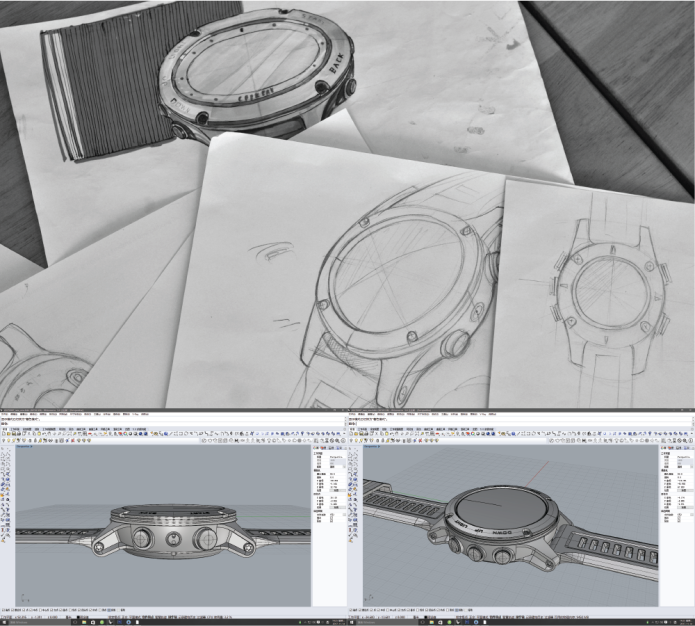 Zeblaze VIBE 3 better than thor BT4.0 Sports Smart Watch 5ATM Waterproof Smart Wristband Pedometer Alarm Stopwatch Remote Camera
GPS Smart Watch
Gifted Trend was founded with simplicity in mind. We value the power of a blank slate, of a clean line, of a block colour. Here at Gifted Trend, we understand that simplicity often trumps intricacy, and that stripped back can be just as visually striking as highly detailed. For this reason, we've taken our love for simplicity and turned it into a gift store, that stocks a range of novelty items. We like to think these items are simple to find, simple to buy and simple to love and we hope that you'll agree.
Gifted Trend, the brainchild of an aspiring entrepreneur, is a growing company. We truly value the wellbeing of our customers, and we therefore only choose the highest quality products, in the interest of ensuring that you're consistently satisfied when shopping with us. We aim to be as inclusive, and accessible as possible, meaning that we don't cater to one particular niche or passion. Instead, we offer a variety of products that will appeal to a variety of people. Looking for a gift for a friend? No problem. Our selection of quirky, entertaining gifts is sure to offer a number of options for you to consider. Looking to treat yourself? Even better. We cater to many different interests, and offer gifts relating to a wide choice of passions, making the possibility of you finding your next favourite purchase very likely.
Above all else, Gifted Trend is a caring company, that seeks to create a culture of like-minded shoppers with an appreciation for quirky products. In addition to helping you find your next favourite purchase, we also aim to provide you with a simple and smooth shopping experience. As an evolving company, our product lines are changing and are resources are constantly improving, as we work to provide you with the best experience possible. Our work will never truly be over, as we will always look to improve. However, we are excited to have you join us as we begin this journey, and are looking forward to becoming your new favourite choice of online gift store.
Do you ship orders globally?
Yes, we happily serve customers from all over the world! Please ensure that your address details are entered correctly at the checkout.
How long will my order take to arrive?
Depending on your location, your order should arrive within 10 - 20 days after the despatch date, but in some cases, it may take up to 30 days. During busy times the processing time can take up to 5 days due to the high volumes, although they are usually processed within 1-3 days. This longer timeframe allows us to offer free shipping for many of our products, along with incredibly competitive prices for the products themselves. Some products are eligable for expedited shipping.


Am I able to track my order?
If your order is eligible for order tracking, you will receive the appropriate details in your order confirmation email.
Please note that once the package has been passed on to your local postal service then any missing or wrongly delivered packages are no longer our responsibility if the tracking says the package has been delivered to your delivery address. We recommend you contact your local delivery service and they will take it from there. :)

Do you ship all of the products within my order at the same time?
Depending on the size of your order, we may ship your products in smaller groups. This will allow you to receive them as quickly as possible, whilst also avoiding the costs of shipping large orders.

Where is my order being shipped from?
The products we offer are sourced from all over the world. This allows us to offer you great prices, whilst ensuring the highest level of quality.

Do you offer exchanges and refunds?
Yes, we offer both exchanges and refunds within 30 days. Please read our Refund Policy for further details.

Is all of my personal data protected on your site?
Absolutely! We take privacy and security very seriously. All orders are securely processed through Stripe or PayPal (depending on your selected payment method), which are two of the largest, safest and most trusted brands in eCom.

Why are some of your products FREE?
That's cool, right? We occasionally offer free products to surprise and delight our wonderful community of customers around the world. All we ask is that you pay for shipping, that's it!

If you have any other questions, please visit our Contact Us page.